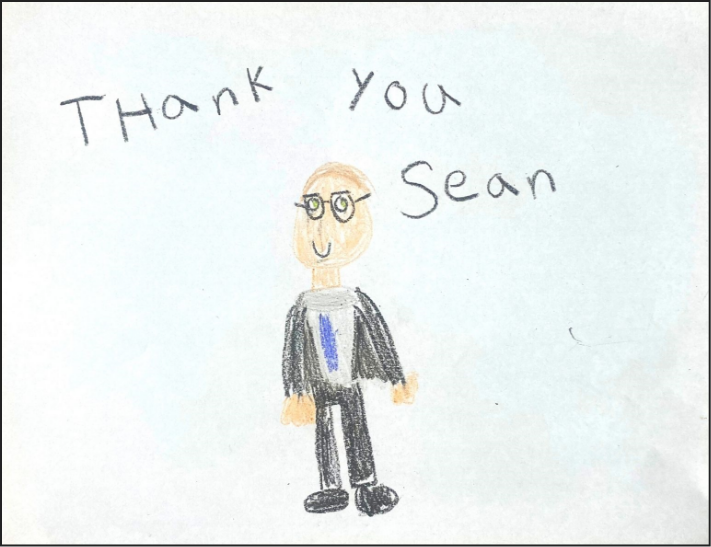 In our clients' own words…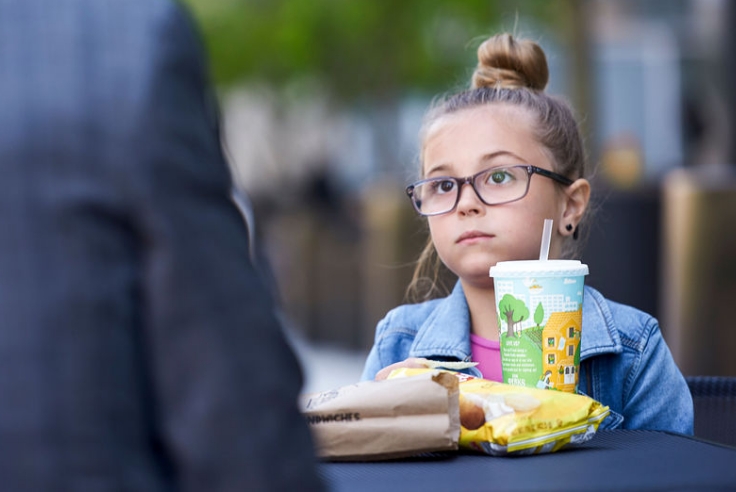 Cameron, age 7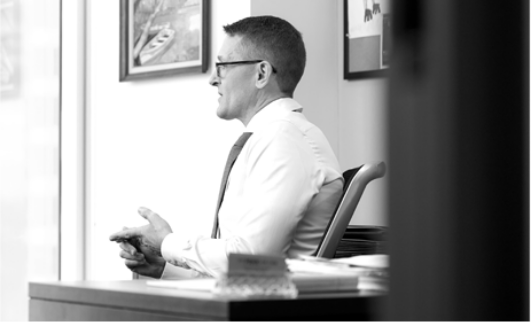 Scott's Story
I was rear-ended very hard but I'm pretty easy going so I went to the defendant's recommended body shop and had to fight just to get a rental car. I felt I was going to be on the losing end, so I started Google searching and Sean came up on a website that was heavily dependent on client reviews and he rose to the top of the list, the top of his profession. So much so that I thought my case might not be big enough for him. But I got in touch with him and from then on my experience A to Z was him exceeding expectations.
READ MORE
"He was always accessible to me, answering any questions or concerns I had."
On July 8, 2012 I was involved in a car accident where I was rear ended. My vehicle was totaled and I came away with several bulging disc, leg pain, and numbness in my hands. The days after the accident are muddled in my memory, but I do clearly remember how horrible the pain was and dealing with my insurance company because the other driver was uninsured.
After a few days, I chose to hire Sean Park. I had no idea what to expect, or even what I needed. Mr. Park guided me to get the medical treatment I needed and even went above the scope of duty to help me understand the property settlement.
He kept me informed of what to do next, and monitored my recovery. He was always accessible to me answering any questions or concerns I had. He also managed to give me the space I needed to heal.
I really don't think I would have gotten the medical attention I needed without his help. I was able to focus on my recovery and not worry about having to deal with the insurance company. My case was resolved completely to more than my satisfaction and I feel fortunate that I chose Mr. Park.
Paula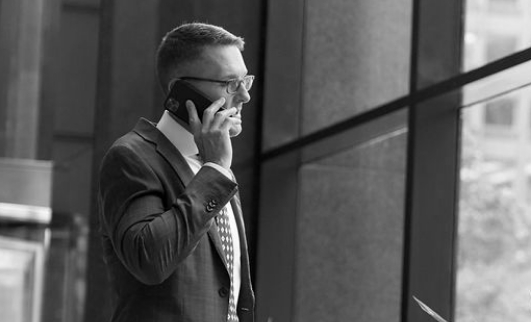 A Lawyer's Lawyer – Rich's Story
I'm a lawyer in a professional networking group with other lawyers. And at the end of each monthly meeting we get assigned to set up a private meeting with 1 or 2 other members to get to know them better.
READ MORE
"The best part about working with Sean was how accessible he was 24/7."
I was referred to Sean, and his services were absolutely fantastic. He was very professional and straight-forward. He made my experience working with him both painless and seamless. The best part about working with Sean was how accessible he was 24/7.
I would recommend Sean to anyone needing the legal services that I did. At this point we have developed such a good professional relationship, I know that if he can not help me with the services he offers, he would be more than willing to refer me to someone that will be able to help. Thank you Sean!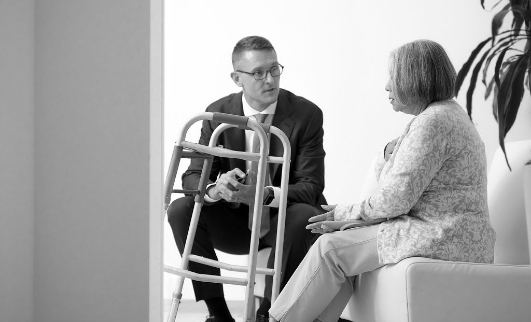 Elsa's Story
APRIL My mom, Elsa, was crossing a crosswalk when she was hit by a car and by the time we got to the hospital we realized the person who hit her had low insurance and we needed an attorney to help cover costs. A family friend referred us to Sean.
ELSA When we met him he was very open. And he didn't rush us. I felt like he was going to take care of me.
READ MORE
"He was very knowledgeable and informative and personable and made me feel like I was in very capable hands."
I met Sean under dire circumstances when I felt like a victim who had no rights and had no hope of making my situation better. I was involved in a car accident where I was rear ended and although I had minimal property damage I had pre-existing back injuries that were thrown over the edge with this additional trauma. I was in extreme pain and when I went to my neurosurgeon and had an MRI the results revealed that I now had a collapsed disc to add to my existing problems which made my life a living hell being in constant pain.
I had no plans of hiring a lawyer until the third party's insurance company proceeded to act like I was making the whole injury up and that there was no way I could have had this happen in this accident because of the minimal damage done to my car. They made me feel like I was the enemy and not the victim and that's when my friend recommended Sean's firm.
We met by accident but from the first time we spoke he made me feel like I had rights and was important and gave me hope! He was very knowledgeable and informative and personable and made me feel like I was in very capable hands.
He was always on top of things and was easily accessible and explained things to where I understood at all times what was going on. He took on my case when anyone else probably would have walked away because it seemed like a lost cause but he never let me give up hope!
We actually won my case with the maximum limit possible and more to boot and helped me get the appropriate medical care I needed and always was available for advice even after my case was finalized! I would totally recommend his services to anyone for any case they presented because of his zest for the law and justice. He truly enjoys what he does and does it for the right reasons, not just the financial side of it! I will always appreciate what he did for me going far and beyond what was normally required to win my case by making me feel important and deserving!
Thanks again for helping me when no one else would, you are an Angel of Mercy! I wish you all the luck and success in this world in your new practice! You deserve the best!
Kimberly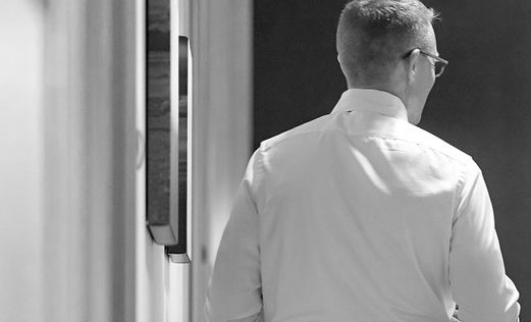 Mike's Story
I was coming home one night on a 2 lane road when the opposite car crossed into my lane. It was a head-on collision. I crawled out and tried to help the other driver but he couldn't get out and fluid was leaking. Turns out he was a drug runner, delivering to another county with an unregistered gun and an under-insured car. He went to jail and I went to the ER.
READ MORE
"Sean is a kind man who is sensitive to his client's needs, and is supportive."
Sean represented me several years ago after I was hit (indirectly) by a car and suffered damage to my leg. Having never been through a personal injury case or any other litigation, I was uncertain about the process, the potential outcome, how long it would take, and how I would feel. Sean kept me well informed each step of the way, was honest and clear about how long the process would take, and most importantly fought for me.
In addition to being a terrific lawyer, Sean is also a kind man who is sensitive to his client's needs, and is supportive. It's hard to feel uncomfortable during the process when you know Sean is fighting for you – and keeps a wonderful smile on that puts you at ease.
Laura
Danielle's Story
I truly believe that God put Sean in my family's lives. I truly do. My son and his girlfriend were killed in a car accident in June of 2019 on a highway in South Carolina. It was 2 weeks after his high school graduation.
READ MORE
"He is a great communicator and is very patient."
Sean is very knowledgeable, professional and personable. He kept us aware of the status of the case. He is a great communicator and is very patient to prepare/explain what to expect regarding proceedings.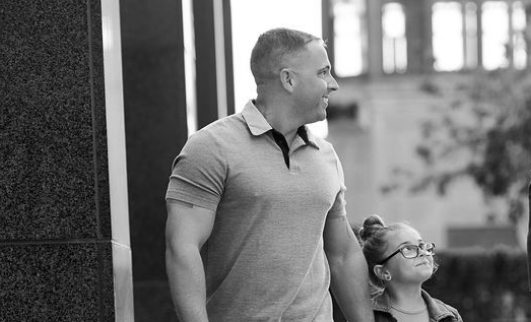 Shea's Story
I was in a motorcycle accident when I was 26. I lost part of my leg because the other driver was texting, but it wasn't illegal yet, and on paper, my case was not one a law firm should pursue. No one thought I had a case except Sean. Two other law firms turned me down. And the difference between Sean's law firm and the others is that Sean doesn't shrink from hard work. Because my case wasn't easy.
READ MORE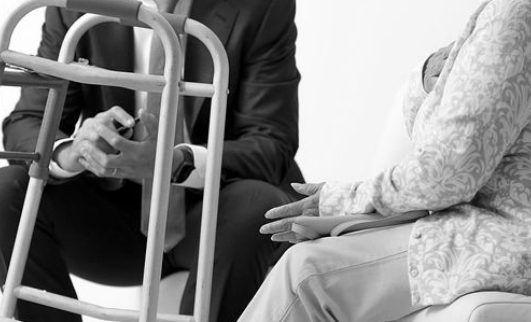 Natalia's Story
Sean helped me twice. I had two serious car accidents in 5 years.
The first time, I was hit by a car almost head on and was sent to the hospital. One of my friends recommended Sean. I didn't know anything legally, but I knew I could trust him pretty quickly. He was never pushy, wasn't trying to sell me.
READ MORE